Additional protection for via ferrata
for extremely difficult, vertical or overhanging sections of via ferrata, using sewn slings and the FB-sling friction knot by Franz Bachmann, which provides sufficient friction even on steel wire.

The application of the FB-sling friction knot on via ferrata was guided by the request for maximum simplicity and minimal additional gear requirements.
Via ferrata protection with FB-sling friction knot

Tied with a two-foot long, 20mm sewn sling. Tie an overhand knot as close to the sewn junction as possible.
Wrap three times around the steel wire as shown.
Add a full downward wrap, thread through the loop. Tie another sewn sling to the harness, using a girth hitch, and chain both links using a locking biner. Add overhand knots to the second sling to adjust the length. The distance between the knot and the harness should be approximately three feet.
Use of the additional protection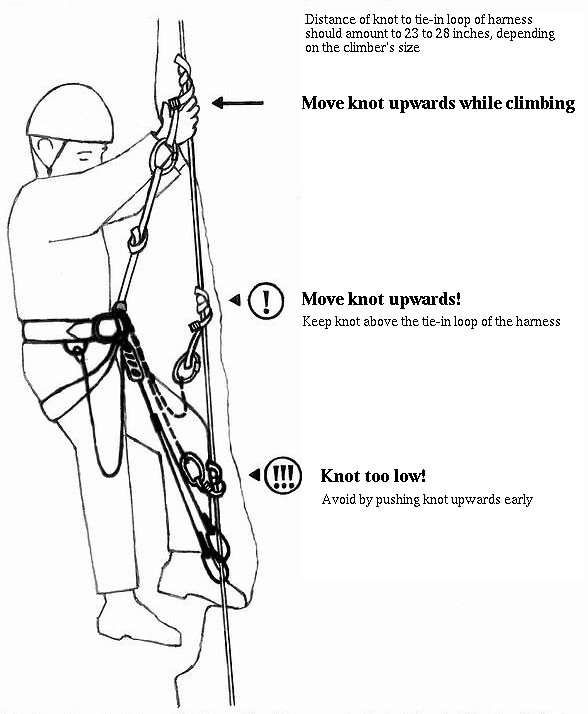 The application of the FB-sling friction knot is an additional protection only, and cannot replace the use of a proper via ferrata protection. It must only be used in combination.